The quaint city of Marietta, Georgia is a great place to live and raise a family. Just 20 to 25 miles outside of Atlanta, you have the advantage of great schools and entertainment possibilities, with easy access to metro Atlanta.
But, as wonderful as Marietta is, as custom home builders, we see the lack of cutting-edge, high-performance, and energy-efficient home construction. At Home and Made Custom Home Builders, we're bringing the latest technology to Marietta. What does this mean for you?
Top-of-the-line custom home building, bringing you the best in custom-designed dream homes, and homes constructed with all the latest building technology to give you a high-performance and energy-efficient home.
Custom Designed, Energy Efficient Homes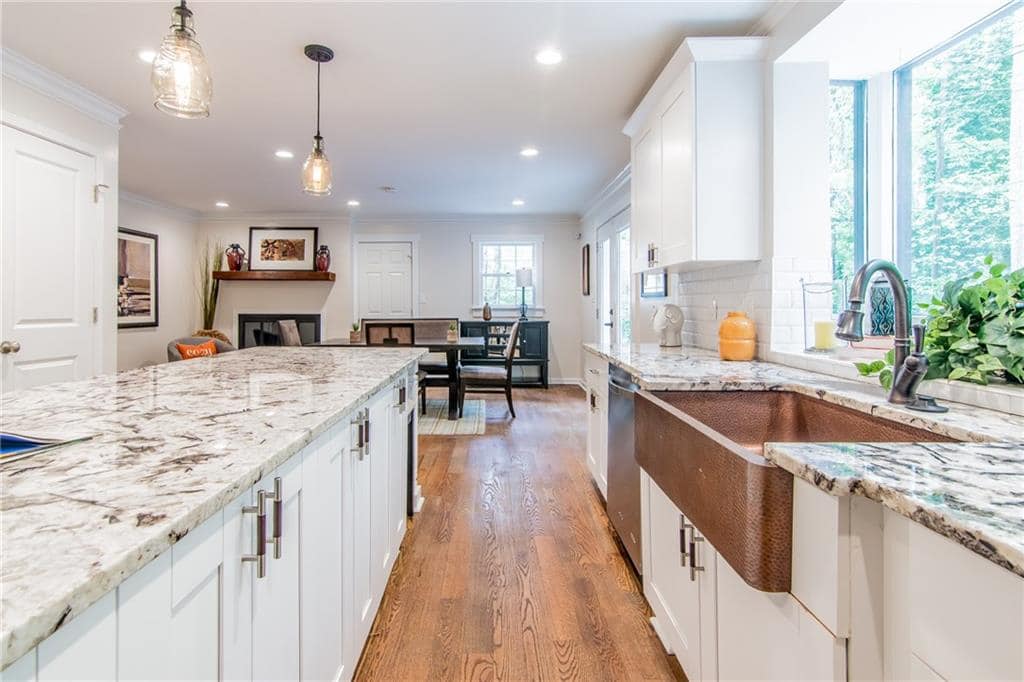 Custom homes are designed to be an extension of you. Your home can be uniquely yours with custom design touches that reflect your interests and lifestyle. Want a modern living room with a fireplace? A sleek kitchen for cooking up gourmet meals? We build and design custom homes that allow you to create the space that is perfect for you.
A custom home reflects your personality, tastes, and style in every way- from flooring materials to paint colors, lighting styles, furniture arrangement…with our team of architects and designers, the possibilities are endless!
In addition to being able to make it all about you when designing your custom home, there are also many other benefits of having a custom-built house: you get exactly what you want without worrying about compromising or settling on something less than ideal.
Our experienced team consists of Building Scientists, Construction Managers, Operations Manager, Architect, and Interior Designer. We have all aspects covered so that we can implement our process quickly.
Our process includes
1.) Consultation
2.) Design
3.) Pre-construction and
4.) Building. This process works to give our clients the custom home they've dreamed of.
Bringing the Future of Building in Marietta
Bringing our clients' dream homes to life is our passion. But, it's not enough. We not only want to bring your dream home to life, but we also want to give you the option of the latest in building technology. How do we accomplish this? We give our clients the option of high-performance building, Passive Houses, and energy efficiency.
What is High-Performance Building?
A building or home is considered "high-performance" when they are more energy-efficient and reduce greenhouse gases. Our architects, designers, and engineers design high-performance buildings that are both efficient to operate as well as aesthetically pleasing. Using a variety of established strategies they ensure the building will consume minimal amounts for heating, cooling illumination and ventilation during its lifetime!
High-performance custom homes can be built with a wide range of features and systems:
Energy-efficient windows – Energy-efficient windows allow natural light to penetrate deep into the home. This not only provides ample illumination but reduces electric lighting costs as well. They also block out harmful ultraviolet rays that many other materials such as drapes or blinds.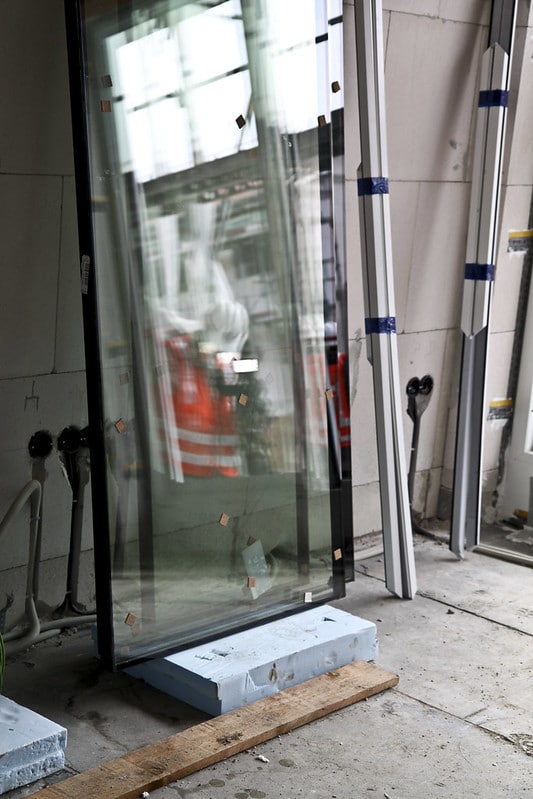 High-performance Heating and Cooling Systems – custom homes can also be built with radiant heating and cooling systems. This technology allows for more even heat throughout the home's living space-saving energy and money! The most elegant of custom homes use this system to better control your indoor climate.
Building Passive and Net Zero Homes
Below is an illustration of net Zero Energy Homes: (credit: Wikimedia)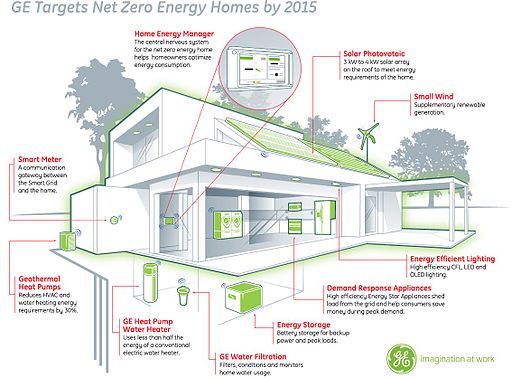 Two of the latest technologies to be applied to custom home building are Net Zero Homes and Passive Homes. While these concepts have been around for years, they've only become affordable in the last decade.
A Net-Zero home is a home that produces as much or more energy than it consumes. In most cases, solar panels are used to generate energy. When following the standard for building a Passive House (link to Passive House article) 70% less total energy is used. Combine all the standards of a Passive House with the solar panels and you get a Net Zero home. Net Zero homes use 90% less energy than traditionally built homes.
Let Us Bring the Future to You!
Custom-built homes are custom designed to your preference and lifestyle. We make sure that no detail goes unnoticed, from flooring materials to paint colors, lighting styles, furniture arrangement…with our team of architects and designers the possibilities are endless!
There is a custom-built home for everyone: whether you're looking for an energy-efficient house or something with all the latest in building technology we can create it just for you. Contact us or call us at 404-448-2897 today at Home and Made Custom Home Builders so we can bring the future of custom home design to Marietta!